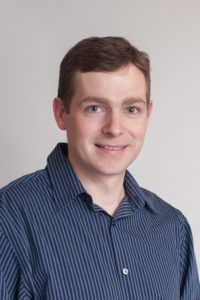 Dr. van Galen received his BSc in Biology and MSc in Cancer Genomics and Developmental Biology at Utrecht University in the Netherlands. In 2009, he joined the laboratory of Dr. John Dick at the University of Toronto with co-supervision by Dr. Maarten van Lohuizen at the University of Amsterdam. He studied transcriptional regulation and stress pathways in hematopoiesis, and graduated cum laude following his defense "Molecular regulation of human hematopoietic stem cells". In 2014, he joined the laboratory of Dr. Bradley Bernstein at the Massachusetts General Hospital and the Broad Institute of MIT and Harvard in Boston. Dr. van Galen developed technologies to uncover epigenetic, transcriptional and genetic features of acute myeloid leukemia cells. In 2019, he joined the Hematology Division of Brigham and Women's Hospital and the Department of Medicine of Harvard Medical School to start his laboratory.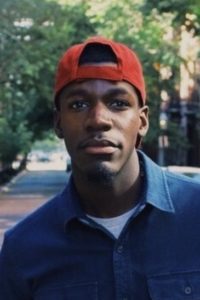 Daniel received his Bachelor's degree in Biochemistry and Molecular Biology at the University of Massachusetts Amherst in 2019. In the summer of 2017 Daniel volunteered in the laboratory of Dr. Tannous Bakhos at Massachusetts General Hospital (MGH), picking up various techniques. The following summer Daniel returned to the same lab under a Dana Farber/Harvard Medical School internship called Continuing Umbrella of Research Experiences (CURE). In this internship Daniel was looking to determine if an antimalarial drug could be efficacious in treating Pediatric High Grade Gliomas (PHGG). From January 2018 to May of 2019 Daniel worked in the laboratory of Ashish Kulkarni at UMass Amherst to optimize the immune system to treat cancer in an immunotherapeutic context. In September of 2019 Daniel began working in the van Galen lab as a research assistant.
Jean received his Bachelor's degree in Biological Science at the University of Connecticut in 2019. During the summer of 2017 he had an internship at an animal facility at Bluebird Bio where he was able to learn the roles that occur within the facility as well as acquire techniques for the role. In the following summer of 2018, Jean returned to Bluebird Bio under a Preclinical Development internship where he worked in maintaining the laboratory to a highly functioning level as well as learning various techniques in the lab's effort to find a gene based technology for the immunological treatment of certain types of cancer.  Jean began working in September of 2019 as a research assistant in the van Galen laboratory.